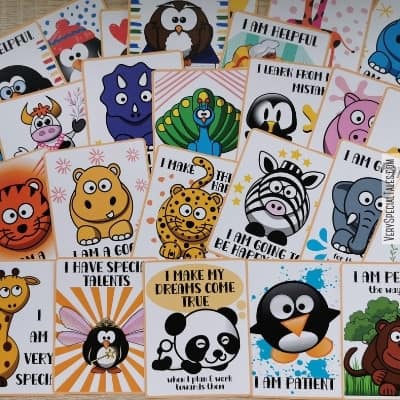 36 Beautiful Positive Affirmation Cards for Kids that Promote Positive Thinking and Self-Love
Positive Affirmation Cards for Kids: A fun activity that will teach children optimism, self-love, positive thinking, and will help them redirect negative thoughts
Are you looking for a fun activity that will help your child's confidence and promote a positive attitude to life?
You may just have found it! And it is called Positive Affirmation Cards.
In this post, you will learn:
What is an affirmation card
Benefits of positive affirmation cards for kids
How to use affirmation cards
We will also show you our gorgeous printable affirmation cards for kids ⇓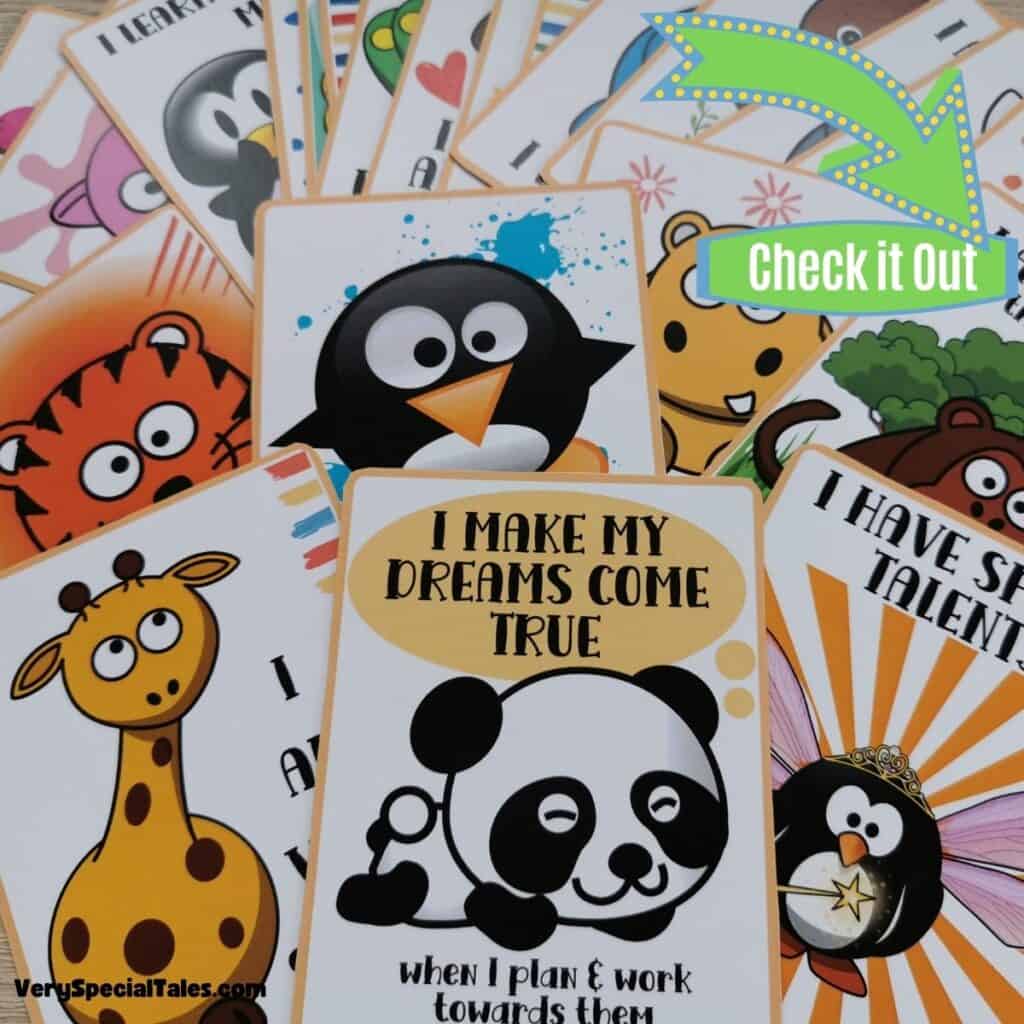 You can check our printable affirmation cards here (link to shop)
What is an Affirmation Card?
Positive affirmation cards are short positive statements that promote a positive mindset, serve as a motivational tool and facilitate the changing of negative thoughts.
They are conveniently presented in a card format. They are easy to carry around and you may retrieve them as many times as you wish to reflect on a certain thought.
If you are considering practicing positive affirmations with your children, affirmations cards are a great tool. They provide a visual stimulus that will help focus their attention onto the message the cards are delivering.
Benefits of Positive Affirmations Cards for Kids
These gorgeous positive affirmation cards are a thoughtful gift that will help your kids in many ways. They may:
Learn new strategies to help them think in positive ways
Move away from negative thoughts
Feel more optimistic
Feel empowered
Be reminded of how worthy they are
Add feel-good routines to their lives
Learn self-love
How do You Use Positive Affirmation Cards?
Select a random card, or look for a card that conveys a meaningful message that your child will especially benefit from.
Place them in their lunch book,…
…on their pillow or use them as a bookmark!
I will share with you an example of how we use these affirmation cards at home.
Positive statements have especially helped us in situations when anxiety and negative verbalizations start.
We take a relevant card, like the one in the picture. And I prompt my child to read it:
"I am going to be happy today"
We read it a few more times.
And then, we start to reflect on all the things that will make today a great day.
If we are having a difficult start of the day, I may even bring the affirmation card with us to school. Before we head into his classroom, I will show the card to him again and ask him:
How are you going to do today?
He then looks at the card and reads the statement:
"I am going to be happy today".
And then I may enthusiastically say it back to him "Yes! I'm sure you are going to be happy today!"
Then, I may brainstorm again reasons why his day is going to be great.
It's a great way for him to redirect negative thoughts.
This was just an example of how to use these cards.
We also affirmations to reinforce positive self-image ("I'm a great kid" "I am fun" "I am kind").
How does this sound? Are you ready to try this strategy with your kids too?
Check out these gorgeous affirmation cards in our store (link below)
Other Positive Self-Talk and Affirmation Resources
Letter-Tracing Affirmations
Check out these gorgeous letter tracing affirmations to get the youngest ones (or kids with fine motor skills issues) started on Positive Affirmations. It's never too early to start!
You can find more ideas on how to practice positive affirmations and self-talk at home in the following posts: