Hi, my name is Clara Muriel, and I'm pleased to welcome you to Very Special Tales.
Very Special Tales is the outlet that allows me to support parents, teachers, school counselors, and mental healthcare professionals.
I draw from my education in psychology, my experience as a parent of two neurodivergent kids, and my love for writing and design to inspire the creation of social-emotional learning resources. I hope my resources will assist in building and nurturing skills and abilities that will help your kids, students or clients thrive.
You can also find me in "Cuéntame Un Cuento Especial," the site where I share valuable tips and insights in Spanish.
A quick glance at my educational background:
Bachelor's Degree in Psychology with a major in Health Psychology, and Mental and Behavioral Disorder Interventions.
Master in Business Administration
Bachelor's Degree in Economics and Business Administration
A more personal story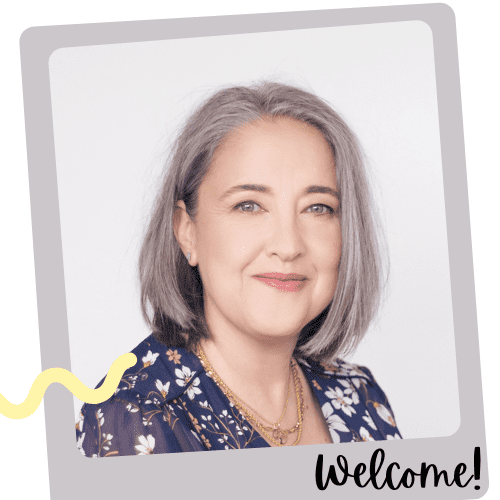 I'm Clara, the mother of two beautiful neurodivergent kids, a boy, and a girl.
At the beginning of 2017, we left Spain and moved to New Zealand. We began our new adventure with a mixture of positive expectations, apprehension, and sadness.
When I look back and take stock, I see many good things have happened. Both kids are well settled now. And, they can communicate in English! (an especially remarkable feat for our son, who also has an intellectual disability.)
But despite the good things, it was a time of extreme hardness, a real emotional earthquake for kids accustomed to their orderly lives and routines.
How I came up with the idea for this blog
Amid of all the difficulties, we discovered an activity that has given us many pleasant moments and allowed us to turn "bad thoughts" (the monsters that annoy our son) into an imaginative activity full of fun.
I began creating stories in which those thoughts were monsters we overcame with wit. And, our son began to laugh about tricking the Confusion Monster instead of going into crisis mode when he felt feelings of "confusion." (I do not want to create unrealistic expectations. It took months of doctors, therapists, medication, and patience to get to a better place.)
So, the name Very Special Tales honors all the special stories I created (and still do daily!) for our child.
But, once I started sharing our tales on the blog, I realized I had something more substantial and helpful to share. Life had given us a challenge, and we were making sure that our kids would thrive no matter their difficulties.
So, I started focusing on crafting posts that shared all the strategies and resources that were helping us build skills and abilities that would help our kids face life's challenges and thrive.
I hope you find them helpful too.
Clara